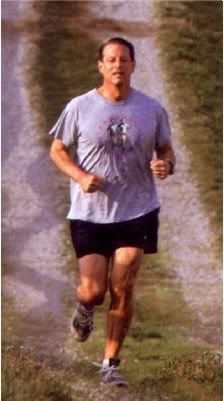 I still have a crush on Al
The Internet is great, right? It puts us in touch with the international community. We can make friends and get inspiration from all over the world. Beyond my wildest expectations.
It is very good, however, to step out into your own backyard. A couple of weeks ago,
MamaCita's
Lisa Kelly
,
Carole Loeffler
(who just wrote a really nice
post
about me and thinks I'm "bad a$$") and I popped in on Mt Airy Art Garage's opening night. MAAG is a local art group that is gaining a footing here in Philadelphia.
Here
is the article. If you are in the Philly area, take a look at their
website
(linked in my sidebar). There is a wide variety of artists and artisans from the funky to the very fine. Loads of energy, creativity and you can feel the love.
There must be
something
in your area as well. Where do you find these communities? Sometimes, you have to create them. At last Sunday's workshop here in my studio, we had two women who live pretty close to each other and met. This is a good start at matchmaking. And I forgot to take pictures ...
While the internet (and Al Gore) are fabulous, meeting peeps IRL is excellent. Does anyone have any suggestions on how to meet like-minded souls in your very own 'hood or start a community? Let's use the comments section as a forum.